CARROT CAKE WITH RED FRUITS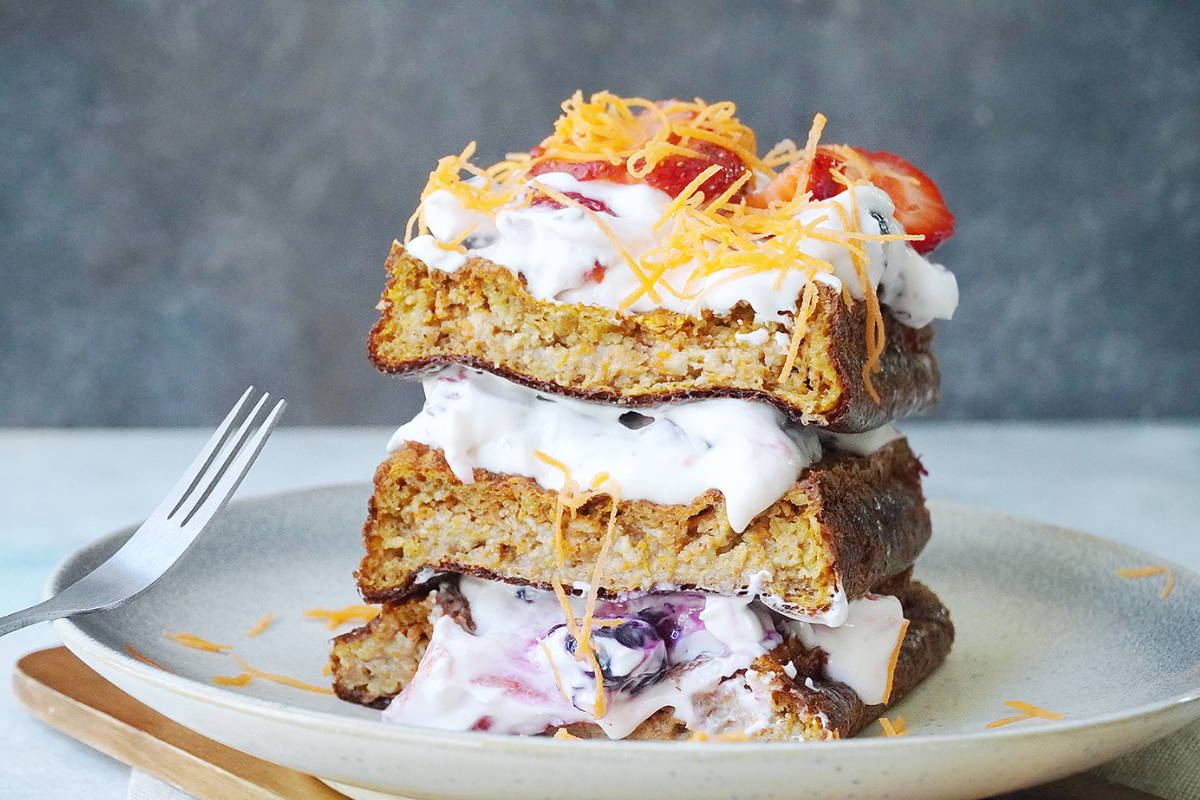 Carrot cake with red fruits with Whey Protein Concentrate.
Perfect for a tea party!
Greek yogurt 2 heaping tbsp

Red fruits to taste (strawberries and blueberries)



1. Mix well in a bowl the egg yolks (reserve the whites), melted coconut oil, almond milk, and the grated carrot.

2. Then add the oatmeal, vanilla protein, cinnamon, sweetener, and baking powder.

3. Then beat the whites to snow and integrate them into the mixture with a spatula and enveloping movements.

4. Pour the preparation into a pudding mold (if it is not made of silicone, grease it beforehand) and bake at 180 degrees for about 25 min. Let cool with the door a litte bit open. It will be a low cake.

5. Unmold the cake and cut it into 3 parts and you will have three squares.

6. For the filling, mix the Greek yogurt with the protein in a bowl, add the red fruits and mix a little. Put a cake on a plate, on top a layer of the cream with red berries, then another cake on top, another layer of cream, on top of the last carrot cake and finish with the cream with red berries. On top, a little grated carrot and enjoy!