CAROB FIT WAFFLES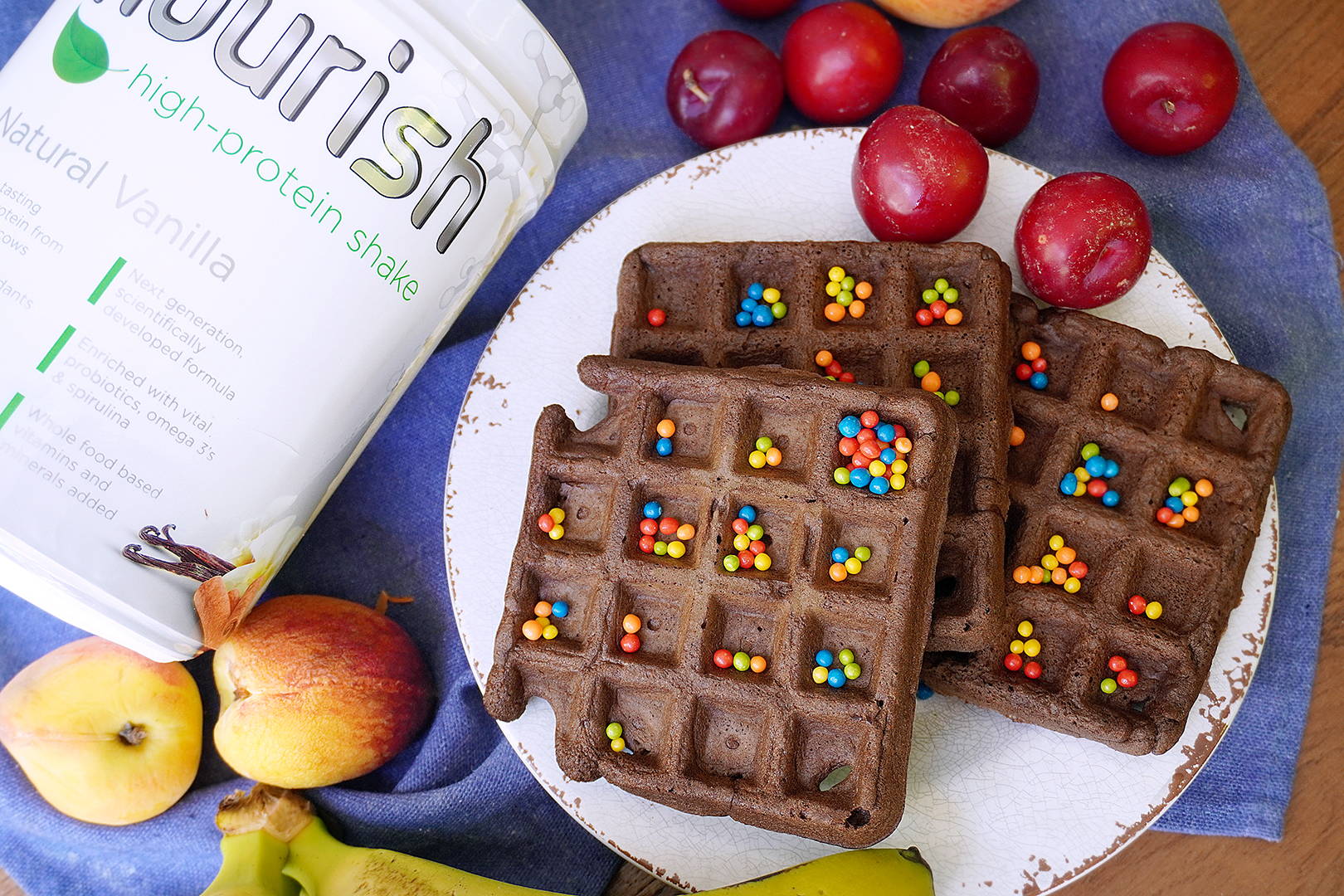 Carob Fit Waffles with Nourish Protein Shake. A very good option for tea!
Soy milk (or whatever you use) 1/3 cup

2 heaping tbsp coconut oil

SYSTEM LS chocolate protein 2 tbsp
1. Put all the ingredients in a blender, the liquid first and the dry top.

2. Blend well for a few minutes and let the preparation rest for 5 minutes.

3. Heat the waffle iron (if you don't have a waffle iron you can grill it as if it were pancakes).

4. Cook the waffles and serve on a plate, accompany with fruits and optional colored sprinkles. To enjoy!