BROWNIE DESSERT IN 5 MIN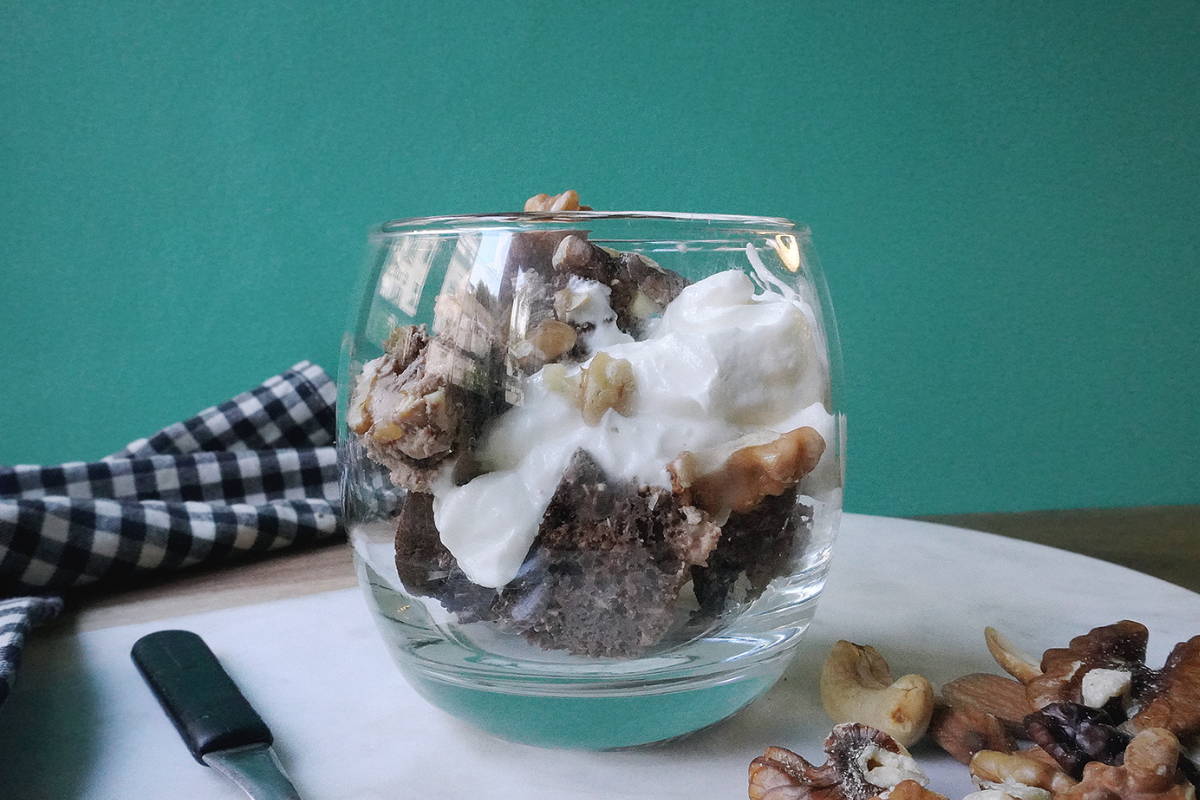 Brownie dessert in 5 min made with Whey Protein Concentrate.
For any time of the day !
1 tbsp black cocoa powder
1. Put the egg, milk, oat bran, cocoa, baking powder and 1 tbsp of stevia in a small bowl or cup. Mix vigorously with a fork until everything is combined.

2. Add chopped walnuts on top and microwave on high for 2 minutes. Take out, unmold and let it cool.

3. We break the brownie cake that we made in the microwave and put a part in the base of a glass or glass for dessert.

4. Then in another container, mix the Greek yogurt with 1 tbsp of stevia and the vanilla protein.

5. Add the protein yogurt in the glass above the brownie, add the rest of the crushed brownie and some walnuts! To enjoy!