BANANA SQUARES WITH PEANUT BUTTER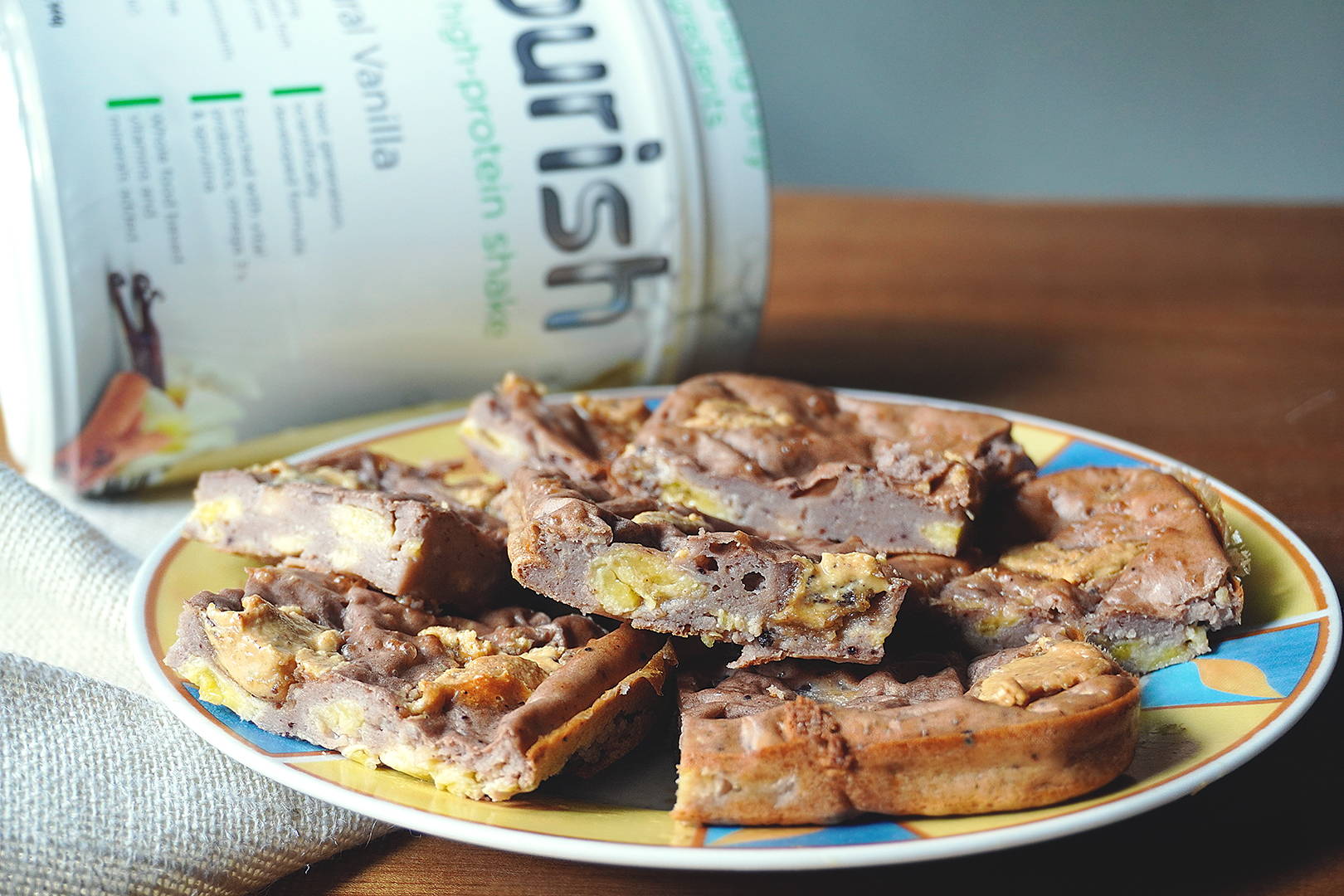 Banana Squares with Peanut Butter made with Nourish Vegan Protein. An easy and healthy choice!
SYSTEM LS vanilla flavor 1 scoop
1. In a bowl, beat the eggs well with the whites, add the melted coconut oil, sweetener, vanilla extract, milk and integrate everything again with the help of a fork or whisk.




2. Then we add the cocoa powder and the SYSTEM LS protein, we integrate very well without leaving lumps.

3. We press one banana with a fork and cut the other into slices. We add the banana puree to the mixture and integrate. Then we add the sliced ​​banana and mix just a little.

4. Pour the preparation into a greased square baking pan and spread with a spatula so that it is even.

5. On top we add teaspoons of peanut butter and bake 180 degrees for about 20 min. Let cool, cut into squares and serve. To enjoy!