BANANA AND PEANUT BUTTER FIT CAKE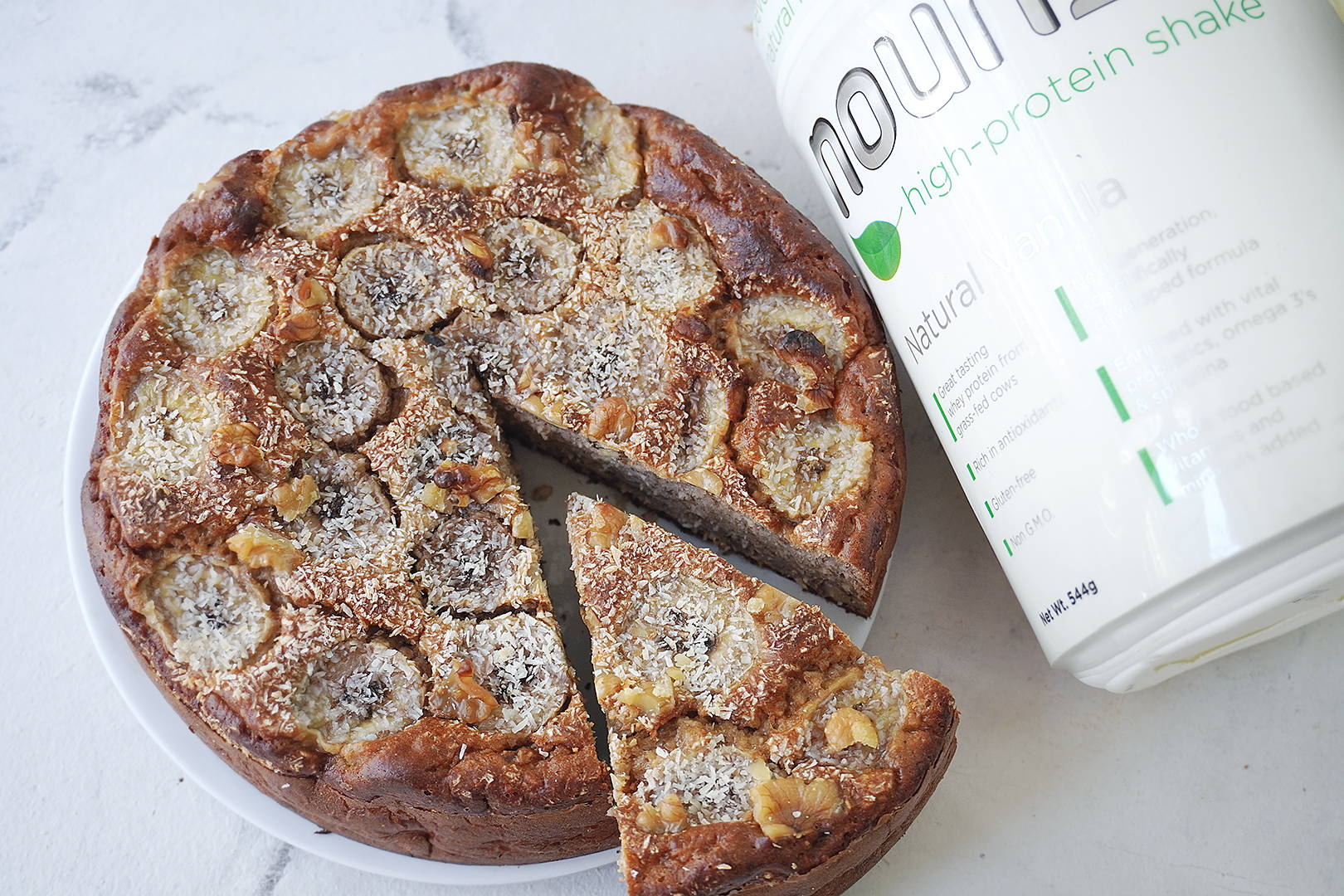 Banana and peanut butter fit cake with Nourish Protein Shake. A good choice for tea time!
Peanut butter 2 heaping Tbsp

SYSTEM LS protein vanilla 1/4 cup

SYSTEM LS chocolate protein 1/3 tz
1. Press the bananas into a bowl and puree them, add the peanut butter and stevia and fully integrate.

2. On the other hand we beat the eggs, the whites and the milk, then we add this mixture little by little with the previous banana and we mix while we incorporate it.

3. Finally we add the dry ingredients: grated coconut, protein, oat bran, and baking powder. Integrate everything very well.

4. Pour the preparation into a previously greased cake mold (you can use a 20 cm silicone one). On top we add slices of banana and grated coconut.

5. Bake at 180 degrees for about 25 0 30 mi and enjoy!