BANANA PANCAKES WITH CARAMEL AND CHOCOLATE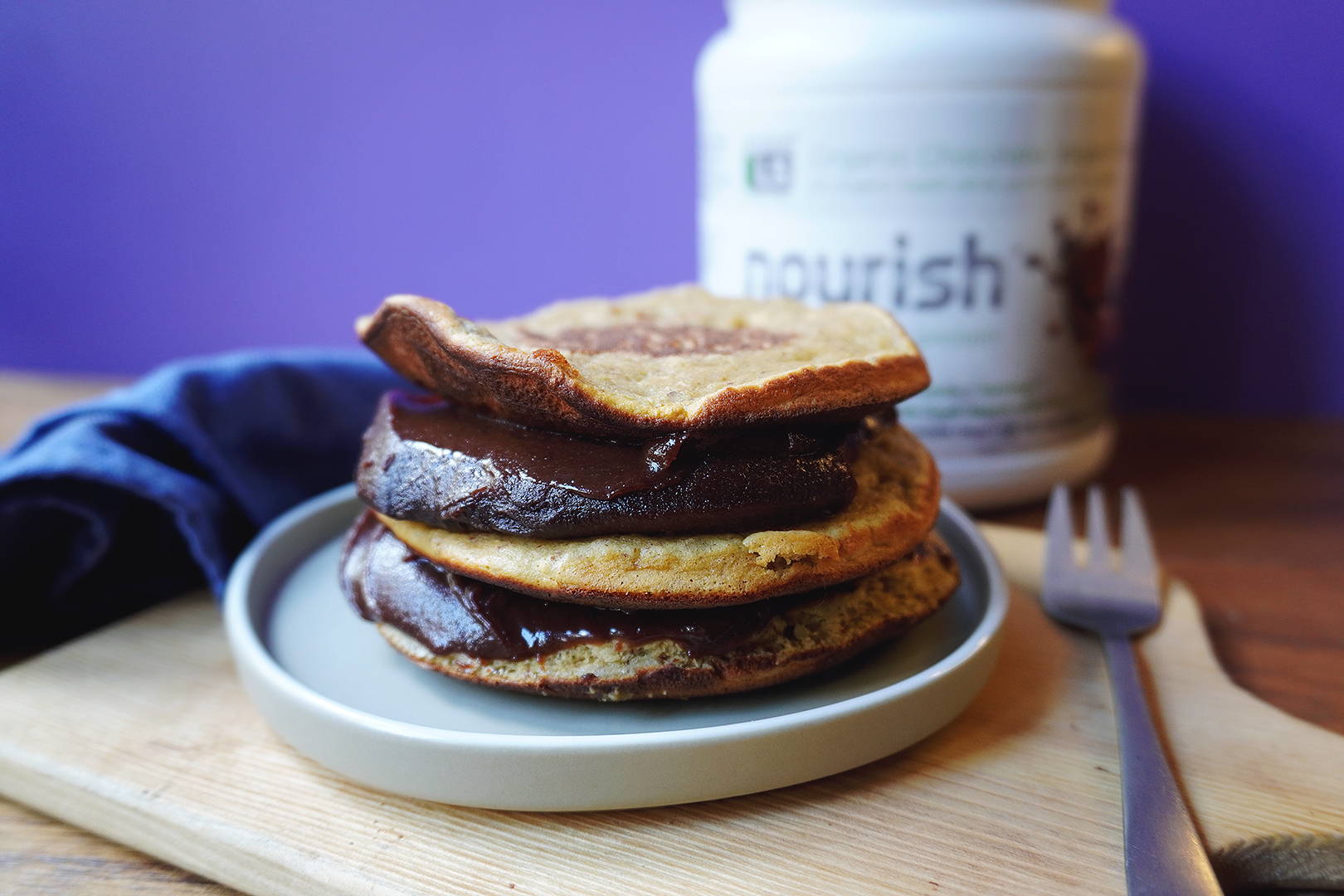 Banana pancakes with caramel and chocolate made with Nourish Raw Vegan.
The perfect dessert!
SYSTEM LS vegan protein vanilla 2 tbsp

Caramel without sugar 3 tbsp
1. Press the banana into a bowl until it is pureed.

2. Incorporate the eggs, stevia, vanilla and integrate everything very well.

3. Then add the almond flour, protein, and baking powder. Integrate everything very well again.

4. Cook the pancakes, putting a ladle of the mixture in a hot, previously greased skillet. Cover the pan and cook for a few minutes, turn the pancake and cook one more minute on the other side.

5. Mix the caramel with the cocoa and put a good spoonful between each pancake. To enjoy!