BANANA MUG CAKE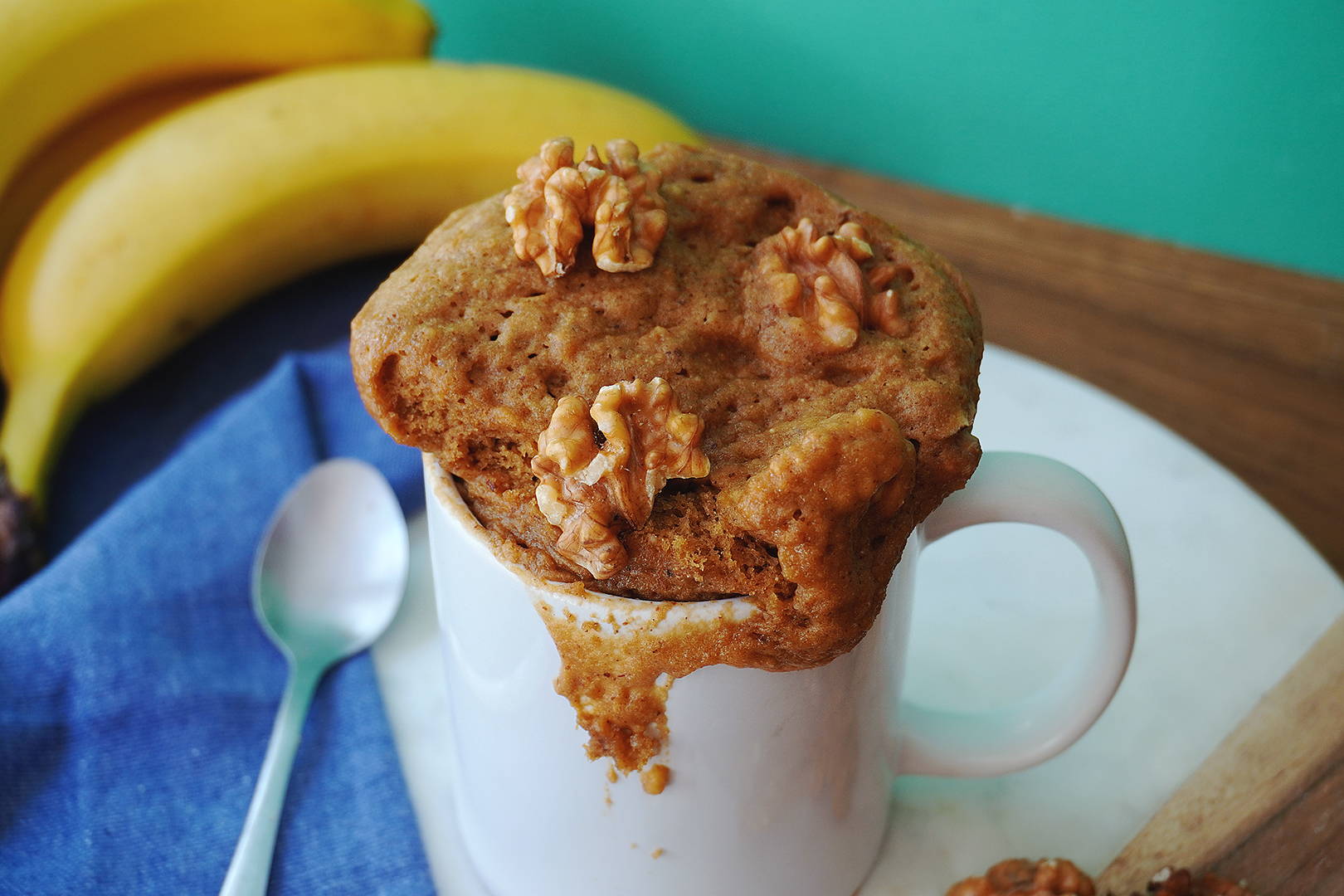 Banana mug cake made with Whey Protein Concentrate.
Quick dessert to make!
Coconut (or mascabo) sugar 2 tbsp

Walnut flour (processed walnuts) 1 tbsp
1. Mash the banana until it is pureed in a large mug.

2. Add the egg and mix vigorously with a fork until integrated.

3. Then add the other ingredients, except the walnuts, which we are going to put whole on top.

4. Microwave at full power for 2 minutes and enjoy!