APPLE AND GRANOLA CAKE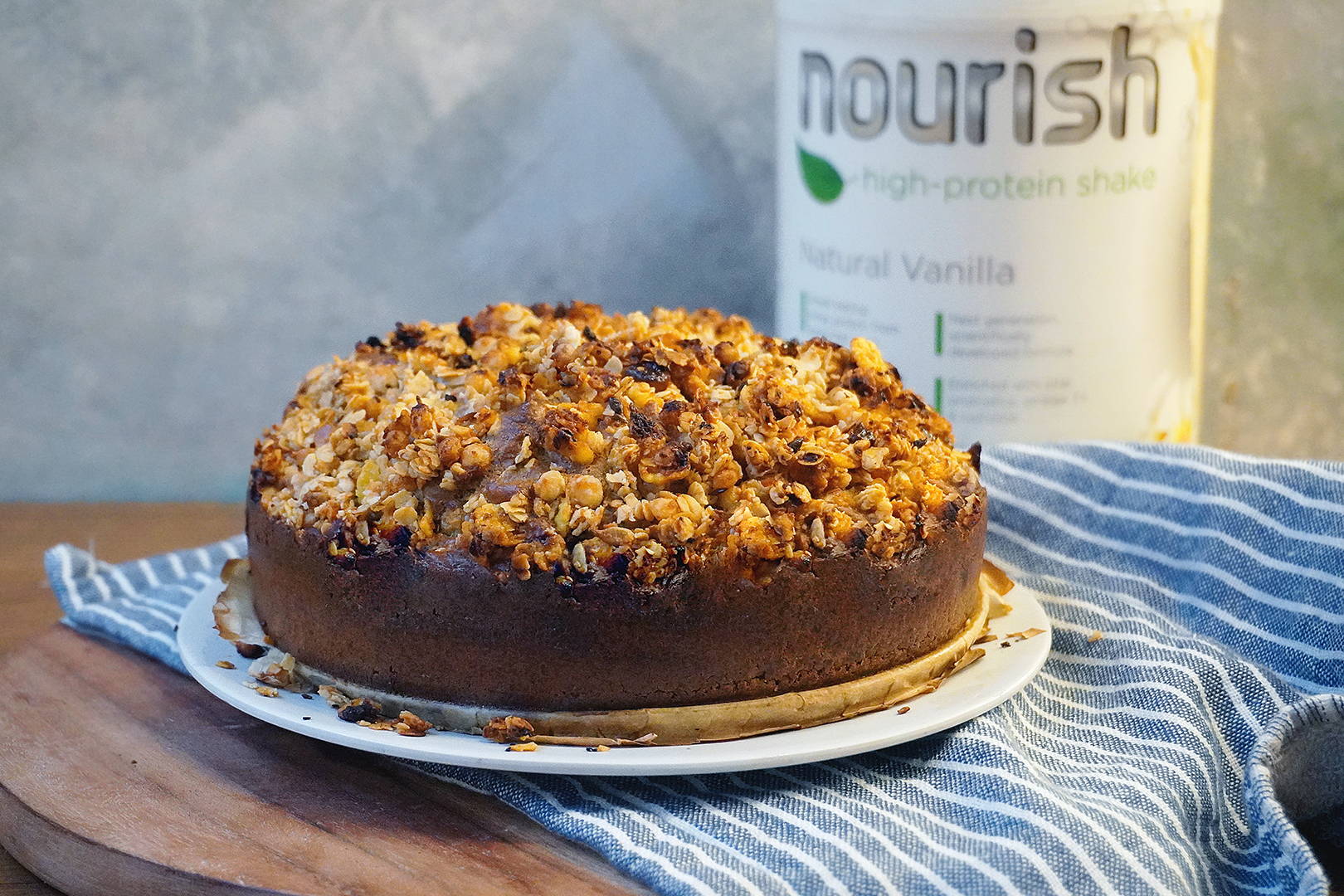 Vegan oats and banana bars with Nourish Protein Shake.
Proteic and delicious snack!
SYSTEM LS shake vanilla 1/4 cup
1. Beat the whites in a bowl with stevia, vanilla and almond milk.

2. Add the baking powder, oatmeal, and protein. To integrate.

3. On the other hand, you have to peel the apples, cut them into slices and cook them in a pan with a little coconut oil, when they are golden brown, turn them over and cook a little more. Reserve.

4. Take a cake mold (you can use one of approximately 16 cm), grease it and pour the cake preparation. On top, cover everything with the cooked apples. And above all, put a kind of crumble that is made by mixing the granola, instant oatmeal, coconut oil, sweetener and an egg white well in a bowl.

5. Bake at 200 degrees for about 20 or 25 min until golden brown. Serve and enjoy!